Last month the UK's
Centre for Data Ethics and Innovation
published what they call a "Snapshot Paper" with a useful overview of
Deepfakes and Audiovisual Disinformation
. The 20 page publication includes definitions and about deepfakes and shallowfakes and outlines issues and concerns. It can be found here in pdf:
https://assets.publishing.service.gov.uk/government/uploads/system/uploads/attachment_data/file/831179/Snapshot_Paper_-_Deepfakes_and_Audiovisual_Disinformation.pdf
It is also linked from this webpage (which links to two other reports at time of writing, including one on smart speakers and voice assistants:
https://www.gov.uk/government/publications/cdei-publishes-its-first-series-of-three-snapshot-papers-ethical-issues-in-ai?123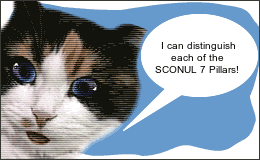 No-one is going to take this infolit talking cat for a deepfake, but I generated it
here
and thought it was rather cute.